Pounds Diverted, 2023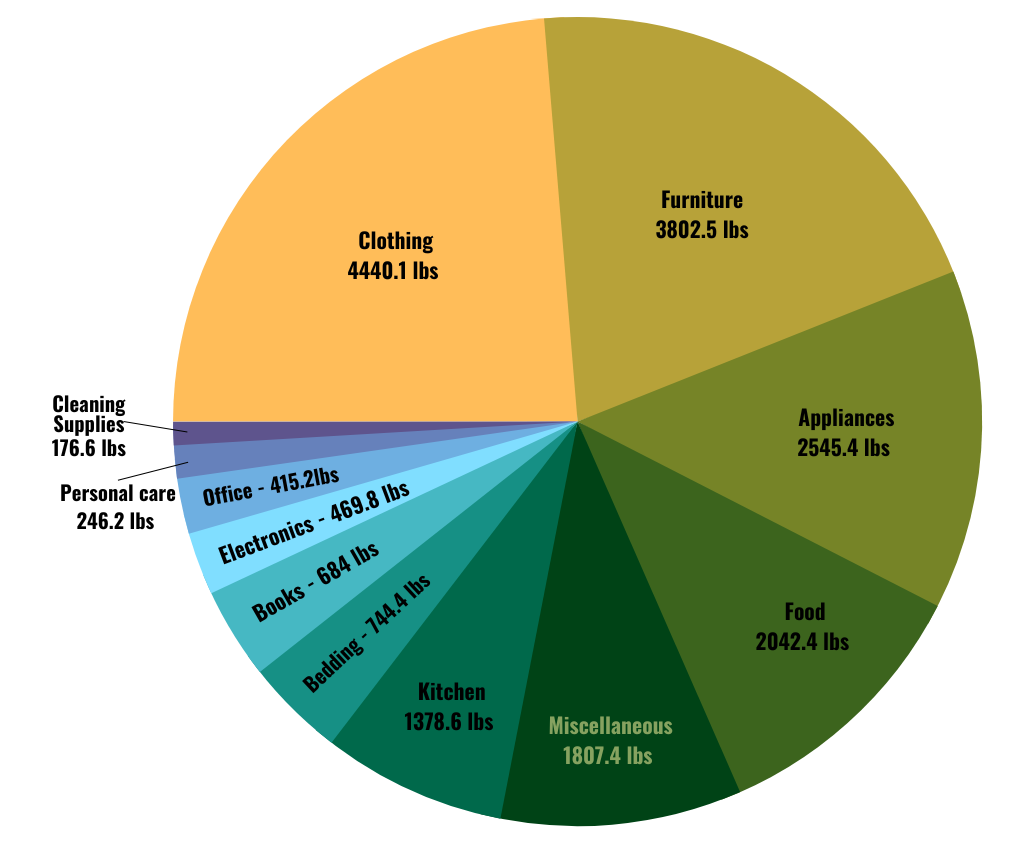 During the Spring 2023 project cycle, the MOP team was able to collect, sort, and donate over 18,000 pounds of material that would have otherwise gone to the landfill! The largest category of donations was clothing, with furniture coming in as a close second.
Where did all of it go?!
That's a good question! After collecting and sorting the donations we receive from students, we distribute them to local community groups who in turn get them out to members of the community. We have worked with many community groups over the years. To see a list of the ones we partnered with past Spring, click here.
Special Stories
While it's great to have numbers, our impact can't fully be measured just by looking at the data. Click on the photos below for a glimpse into just how far our donations can go in the community.